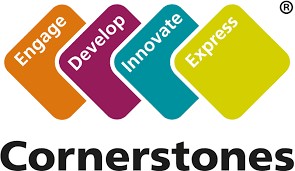 At St Joseph's Catholic School, we provide a broad and balanced curriculum and endeavor to enrich our children's learning through a range of stimulating experiences. Our creative curriculum ensures full pupil entitlement to the National Curriculum. Children's learning is enhanced through an enquiry-led model and frequent enrichment opportunities. Hence, our pupil engagement is high and there is a real buzz and positive attitudes to learning when walking into classrooms!
The focus on making learning relevant and meaningful incorporates practical experiences for all our children, using both the local environment and further afield. The class teachers alongside the Curriculum Leaders ensure there is clear progression of skills and opportunities for creativity, by planning from the National Curriculum Programmes of Study through the four stages of the Cornerstones Imaginative Learning Projects. Opportunities for depth of learning are planned by teachers and led by children's prior knowledge through regular questioning and assessment.
Children start each topic with an exciting, stimulating experience (Engage). This may be an educational visit, a visiting speaker or an immersion day where children discover and explore their new learning. Children are then challenged through a range of stimulating, exciting learning experiences to learn, develop, solve problems, apply themselves creatively and express their knowledge and understanding effectively across the curriculum (Develop). The third stage, Innovate, enables children to then apply their new skills and knowledge to another area of learning working independently, in small groups or as a class.
At St Joseph's Catholic School, we believe children learn better when they are encouraged to use their imagination and apply their learning to engaging contexts. Thus, our curriculum provides a variety of learning challenges throughout the year which enables them to express their learning, transfer their skills and knowledge to other areas of learning and develop their interpersonal, communication skills when they share their work to their parents and children in other year groups (Express stage).
We use our evaluations and assessments to continually update our curriculum maps, ensuring breadth and balance. Throughout the school year, we ensure that our children are kept up to date with current local and global news through special assemblies and whole school projects eg World War 1 centenary, World book day, Rainbow day. In addition to this we are constantly reflecting and demonstrating our values "walking in the footsteps of Jesus living and serving together" ensures that we promote children's spiritual, moral, social and cultural development, enabling them to develop their own moral and ethical compass to guide what is right and what is wrong.
As a school, we value the foundation subjects and hence our curriculum for PE, French, Geography, History, Art, Design and Technology and Music are closely monitored and guided by Curriculum leaders who apply their subject expertise to support the planning and ensure that high-quality experiences are being identified and delivered.
As a Catholic school, our aim is to provide a caring community in which each child has the opportunity to deepen their understanding of the Catholic faith. We believe that the relationship with God should be developed through prayer and worship which are celebrated in classrooms, in the whole school and the within the wider community. All the staff, governors and children work hard to promote our mission statement by living as Jesus taught us, so that we can work, learn, play and grow together, by "walking in the footsteps of Jesus living and serving together". In partnership with home and parish, we strive to accompany our pupils as they travel on their faith journey. Children will live their faith, always aware of the presence and love of Christ, guiding them through life.
Our PSHCE curriculum supports young people through their physical, emotional and moral development. It will promote the spiritual, moral, cultural, mental and physical development of pupils in our school and prepare them for the opportunities, responsibilities and experiences of adult life. Pupils will be encouraged to talk openly and their questions answered appropriately and honestly in a way that respects diversity of cultures and family forms as well as supporting the Catholic ethos of the school. We actively promote fundamental British Values of democracy, individual liberty, mutual respect and tolerance of those from all faiths, backgrounds and cultures and the Equality Act. Furthermore, our programme of assemblies, educates children on current events around the world and promote children's spiritual, moral, social and cultural development.
Cornerstones Curriculum
Intent
At St Joseph's Catholic School, we follow the Cornerstones Curriculum which is a creative and thematic approach to learning. It has been mapped to the 2014 Primary National Curriculum to ensure comprehensive coverage of national expectations. Our curriculum is delivered through Imaginative Learning Projects (ILPs) which provide a rich menu of exciting and motivating learning activities that make creative links between all aspects of our children's learning.
Our curriculum is taught through a pedagogy that:
Excites, promotes and sustains children's interest
Promotes problem-solving, creativity and communication
Enables and fosters children's natural curiosity
Offers all children a memorable experience at the start of every topic
Promotes innovation and entrepreneurialism
Enables children to reflect on and evaluate their learning
and actively encourages and welcomes parents to take part in children's learning and experiences.
We believe children learn better when they use their imagination and apply their learning to engaging contexts. Our curriculum provides lots of learning challenges throughout the academic year which require children to solve problems, apply themselves creatively and express their knowledge and understanding effectively across the curriculum.
Implementation
Every year, children complete six ILPs and progress through four distinct stages of learning in each ILP – Engage, Develop, Innovate and Express. Assessment is a vital part of teaching and learning and as such helps teachers in planning work, identifying problems and helping children to make progress. Through half-termly assessment, we monitor all children and through cross-curricular links (English, Maths and Computing) embed key skills and knowledge immersing our children in their learning.
Engage
At the "Engage" stage, children:
Gain memorable first-hand experiences, such as going on a visit or inviting a special visitor into school.
Enjoy 'WOW' experiences.
Get an exciting introduction to a topic or theme.
Begin researching and setting enquiry questions.
Get lots of opportunities to make observations.
Develop spoken language skills.
Take part in sensory activities.
Have lots of fun to fully 'engage' with their new topic.
Develop
At the "Develop" stage, children:
Improve their knowledge and understanding of the topic.
Develop and practice their new skills.
Write an extended cross-curricular piece of writing.
Compose, make, do, build, investigate, explore, write for different purposes and read across the curriculum.
Research their own questions and those set by others.
Follow new pathways of enquiry based on their interests.
Complete homework activities that support their learning.
Innovate
At the "Innovate" stage, children:
Apply skills, knowledge and understanding in real-life contexts.
Solve real or imagined problems using everything they've learnt.
Get inspired by imaginative and creative opportunities.
Revisit anything not fully grasped at the 'Develop' stage.
Express
At the "Express" stage, children:
Become the performers, experts and informers.
Share their achievements with parents, classmates and the community.
Evaluate finished products and processes.
Link what they have learnt to where they started.
Celebrate their achievements.
Impact
At St Joseph's Catholic School, our curriculum gives every child the opportunity to:
See clear links between different aspects of their learning
Develop a rich and deep subject knowledge
Explore the breadth and depth of the national curriculum and apply their learning to other subject areas
Understand the purpose and value of their learning and see its relevance to their past, present and future
Develop and demonstrate their creativity
Experience the challenge and enjoyment of learning
Develop new skills through a variety of interesting contexts
Develop self-esteem and confidence in their abilities
Follow their own interests and be themselves
Reflect and think mindfully about their leaning
Work in a range of groups and settings
Through pupil voice, we strive to continually improve our curriculum. Regular Pupil Conference meetings with pupils to share:
What they like and dislike about their learning
Evaluate their own learning
Express their opinions on a range of different topics and issues
Explore ways of becoming an active citizens
Take part in charity events within their ILPs.In addition to this, we pride ourselves on working closely with families to ensure all our pupils achieve in a happy learning environment.  The engagement of parents and carers is crucial to this and we work hard on building a strong cohesive link between school, home, parents, parish and the community that makes learning more real which is active, interactive and exciting.  Thus parents are regularly invited to share what the children have learnt.