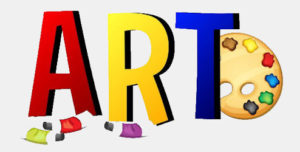 At St. Joseph's Primary School, we value Art and Design as an important part of the children's entitlement to a broad and balanced curriculum. Art and Design provides the children with the opportunities to develop and extend skills and an opportunity to express their individual interests, thoughts and ideas.
Art, craft and design embody some of the highest forms of human creativity. A high-quality art and design education should engage, inspire and challenge pupils, equipping them with the knowledge and skills to experiment, invent and create their own works of art, craft and design. As pupils progress, they should be able to think critically and develop a more rigorous understanding of art and design. They should also know how art and design both reflect and shape our history and contribute to the culture and creativity of our nation.
Implementation  
The teaching and implementation of the Art and Design Curriculum at St Joseph's Primary School is based on the National Curriculum and supported by Cornerstones, ensuring a well-structured approach to this creative subject.
The children are taught Art as part of their termly topic work. Examples of areas covered include sculpture, printing based on topic work such as the Tudor houses, nature, Christian art and symbols, painting, frequently using famous artists as inspiration for their own work.
Impact
Children will be become creative learners, who have a web of knowledge about the great artists of the world. Creativity and uniqueness will be celebrated, and children will become astute at editing and improving the pieces they have created. As teachers, there will be an emphasis placed on individuality and children will be given the freedom to explore art using their imaginations. Children will have embedded the key art and design skills needed to allow them to produce inventive pieces of art.