The Governing Body is made up of a team of very dedicated volunteers who provide strategic leadership and accountability and support the school in delivering its aims and objectives and ensuring the correct policies, plans and procedures are in place.
Our current members of the Governing Body are:
Mrs Nuala Oughton – Chair & Foundation Governor
Mr Colin Kershaw – Vice Chair & Local Authority Governor
Mrs Theresa Adams – Foundation Governor
Deacon Steve Boughton – Foundation Governor
Mr P.J. O'Brien – Foundation Governor
Mrs Louise Talkowski – Foundation Governor
Mrs Rachel Copeland – Parent Governor
Mr Steve Croft – Parent Governor
Mrs Elaine Pearce – Associate Governor
Mrs Lizzie Christopher – Head Teacher
Mrs Nicki Warne – Clerk
If you would like to contact any of the Governors about their role or their vision for the school, please email the Clerk to Governors.
Latest Minutes from our Full Governing Body Meetings:
Governor Annual Report 2016-2017
Meet the Governors
Mrs Nuala Oughton – Chair & Foundation Governor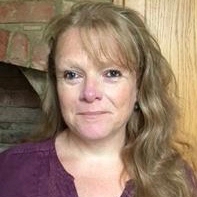 I was born and grew up in Northern Ireland; training to be a teacher at Queens University in Belfast. After one fantastic year of teaching and a great deal of flying with the University Air Squadron, I was lucky enough to be selected as one of the first female RAF Pilots in 1990. I joined the Hercules fleet at RAF Lyneham and have lived very happily in Malmesbury for the past 20 years.
I have been a Foundation Governor at St Joseph's for 12 years and have just signed up for a further four! I care passionately about delivering the best possible education for every child in the loving, caring, fun environment that epitomises St Joseph's. I have three children, all of whom attend or have attended St Joseph's. My hobbies include skiing, reading, singing in several choirs and playing the cello.
Mr Colin Kershaw – Vice Chair & Local Authority Governor
Originally from Oldham, I relocated to Malmesbury in 1998. I work in the food industry. My university education focused on Chemistry and I am a Member of the Royal Society of Chemistry. Both my daughters attended St Joseph's, I have been a Governor for 15 years and my wife, Nicola, works in admin at the school. My main focus is maintenance of the school premises/land and new related initiatives, as well as co-ordinating health & safety.
Over the years I have worked closely with Elaine Pearce, Headteachers and Governors, co-ordinating projects, including:
– Clearing of the overgrown, impassable Nun's Walk, linking the church with the school, laying a new path and re-opening the walkway
– Creation from a patch of playground of a new ICT suite, which later became the library
– New KS1 extension and garden
– New boiler and heating system
– Resurfacing of the playground
– Assisting in negotiation with Diocese for use of 'the land' leading down to the river behind the school
– Improved security, with the introduction of lanyards for governors, visitors and contractors, plus security fobs for staff.
Mrs Theresa Adams – Foundation Governor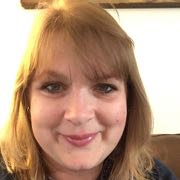 I joined St Joseph's in 2013 as a foundation governor. I have two children; Mia who has already been through St Joseph's and Charlie who started in September 2016. I myself went to St Joseph's!
Being a foundation governor, I am committed to helping the school to achieve the very best, while still maintaining the school ethos and values.
I am a florist and bring my creativity and communicating skills to the board, while looking at every aspect of each situation. I am particularly interested in anti-bullying. In my spare time I enjoy spending time with my family and friends and relax by gardening.
Mrs Rachel Copeland – Parent Governor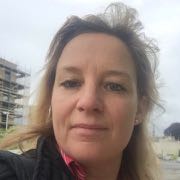 Prior to becoming a school governor I spent four years as the Chair of Cross Hayes Pre School, which gave me great insight into OFSTED and the challenges faced by educational organisations, but also served to inspire me to offer as much support as I could to the children and teachers at St Joseph's.
I challenge the school to maintain the equilibrium of fun, academia and forest school – to create active and happy children – while constantly looking forward strategically at where it aims to be in the future.